Post by thealmightymudworm on Oct 28, 2013 13:06:57 GMT
From TUFFF...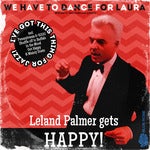 This one's another new book for me. I remember it a bit from my youth, nothing serious, don't even remember picking it up to browse or something. Maybe it was the cover's lack of appeal?

But looking at it now I don't find it bad at all. In fact, I'm finding John Sibbick illos pretty interesting and well done, most of the time. Except for human faces. I'm not sure what it is, but every time it's supposed to depict a young person, all I see is some old, ugly and twisted character. But the rest is great.
As for the book itself, well, it's one hell of a far-fetched story, especially when you know the twist at the end, but long before that, I was already wondering how in the hell the Thieves Guild managed to get any new member. Cause surely no-one this side of superhumans could survive the trials? But when you reach the end it gets even more ridiculous...
As pointed out by many, the book is also full of mistakes and/or strange decisions, like the easily missable noose, the useless clues that should have been used to hide the Eye of the Basilisk location in the text instead of using the section numbers from each of them (or you know, more than one section number to up the difficulty and make you start at different point of the treasure hunt...) or the lack of info on backpack items and weapons limits...
One of my early favorite was meeting the gargoyle and being offered to try "something else" (or close) instead of two other useless and dangerous options... So, trying something else I ended up being offered to choose between three object to use, none of which I had at the time. This left me no other option but to cheat (meaning it would lead everybody to cheat, not just me), either by choosing something from the list I didn't have, or by going back in time to the last section and choosing another option. Really annoying.
Otherwise, surprising or not, I still enjoyed the story and the settings. I wish I'd visited a bit more of Port Blacksand - that's what I expected - but instead found myself thrown into a pretty linear dungeon. Still the dungeon part was nice with a blend of new and old and all my skills were - somewhat - tested. It lacked a good climax with the silly punchline, but it flowed smoothly enough and the writing wasn't bad, so all in all, good read. Though I'm pretty sure playing it is a different matter, but I'll find that out another day.
Speak in extremes, it will save you time.