Post by thealmightymudworm on Oct 31, 2013 18:43:16 GMT
From TUFFF...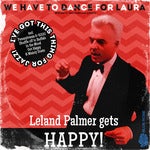 Sigh...
You know that review you just don't want to write? That would be this one. But I kinda swore I would give each book one, so there goes...
Sky Lord is bad. No doubt about it. But I told myself I don't want to write a review that's only about bitching. I mean, everybody who read the book knows this, right? Plus there's plenty of reviews out there, all doing it better than me, and if not better, then just plenty is enough already. Plus!! If I HAD to bitch, HAD to, then I'd still be writing this review come this time next week. Best to just take some baby steps and try to sum it up outside of: one hell of a loony adventure.
...but beware, there just might be some bitchin' thrown into the mix from time to time.
First, this is a new book for me. One that I might have seen on the shelves in it's french edition but frankly don't remember. I was (recently, mind) very intrigued by it, having heard of it's bad rep and all. I couldn't help but look forward to this masterpiece of flawed craziness. Of course, having heard about this phenomenon, I went in it with more than a little bias, I'll admit it. I tried to empty myself of opinions going in, but I fear I did not succeed very well.

Does it matter in the end? Not so sure. I think I would have thought Martin Allen on drugs even if I had gone into Sky Lord with zero expectations.
The ugly cover: yes it's ugly, but not badly done by any means. The choice of yellow is provocative and the alien is quite well done. Just not very appealing. And the scene depicted? Irrelevant. But most of the book consist of a mish-mash of strange ideas and stories that seems to have no common traits, so why not? Inside illos are a mixed bunch: clearly, most of the time the artist was as stupefied as us reading the book (if he did read it) not sure how to tackle and represent the strange descriptions or lack thereof. There's a lot of stuff in the illos that don't make sense, but it's in tune with the rest of the story, so I don't think I can blame the artist for that one.
As for the story itself? Oh boy, I knew I was in for a wild ride just by reading the background section. Such a spectacular cluster of nonsense ideas, it really felt like Mr. Allen had either bad hallucinations or no imagination at all: like somebody trying hard sitting at his table, wondering what he could do to the queen to make her worst, then seeing a pineapple in a fruit bowl nearby and thinking: that's it! That's what I'll do!
That's not imagination, that's called not knowing what to do next.
There where lots of stuff that bug me in that introduction: Cybernetics and genetics can be a hobby? Is that so? Well if that's the case, I'm thinking of picking this up too and go do some in my basement. I'll be quiting my day job soon.

How many planets are there? And there's kings on all of them? There's barely any kings left today on earth, but here we have some over simplification of life under it's many forms... the answer is king. We've got kings to rule us.

Salary's been frozen for 200 years, yet the king's own majordomo doesn't know this? Hey buddy! Watch the news from time to time. Stop splicing up stuff to make monkeys with three asses.

And somebody needs to tell King Vaax that he married a really stupid woman (but maybe he likes them that way). When your wife is stupid enough to accept the offer of an unknown stranger offering to chop up her face for free, there's something ultimately more wrong with her than her face before or after the operation.
But the worst part is that you play Sky Lord Homer Simpson all along. Easily distracted while running for my life from a very dangerous Blob, I decide I'm going to stop and play a few games just to test myself...
That's just at the beginning. Most of the stuff Sky Lord HS does along the way are clumsy bumbling mistakes and some bad guesses at what lever should I pull to stop the nuclear reactor from total meltdown. Never do we feel in control of the character, never do we feel proud of what we accomplished and we are basically never rewarded for any good actions, more like the more we do, the more we get punished.
Oh well, I'll stop here. I think I said enough right? There were some fun parts or situations in the book, but overall... ugh.
Speak in extremes, it will save you time.