Post by thealmightymudworm on Nov 11, 2013 12:56:53 GMT
From TUFFF...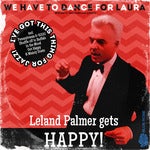 Another new book!

Fellow FF fans here who've read my previous reviews might remember that I'm never too keen on dinosaurs in a FF setting. I like the darn beasts - in some documentary, the kid in me always rejoice at the idea of studying those magnificent titans from ages past - but in a FF adventure it's iffy. I'd rather meet the same old boring Orc time and again than be presented with "monsters" of the dinosaur kind.
That's why I was apprehensive about PoE. I had mixed feelings. Because on one part there was the promise of dinosaurs with a totally wrong Stegosaurus on the cover, but on the other hand it is a book written by Peter Darvill-Evans, and I really enjoyed his previous effort, Beneath Nightmare Castle.
I'm happy to report that the PD-E part of the equation came out on top. His story was most pleasant, even with some hints of Lovecraftian influence left from BNC. Even more pleasant was the fact that it was far from being a dinosaur fest. Dinosaurs are there, yes, but they are weird creatures not native to the land, which is great as Titan is supposed to be it's own universe and it would be incredibly boring for it to share the same history/evolution as ours, but even better yet, these dinosaurs are not even plain normal dinosaurs. They've been altered by the titular portal. Well, sorta, you know? I'm being vague here just in case there are people here who haven't read it yet but are still reading my review... Something I wouldn't recommend, but hey!
The cover illustration is ok, aside from my dislike of that stegosaurus, which must take nearly 50% of that cover, which means... nevermind. Inside illos by Alan Langford are great, for the most part. I'd even venture to say that they are his best since Island of the Lizard King, very focus and precise, unlike some other time where it seemed rushed. I gotta wonder though, and ask around: why does he always seems to be the guy appointed to dinosaurs stuff, or lizard related? Is this just something he got stuck with after doing Lizard King? Just curious.
In any case, an enjoyable story. I felt like it could have been slightly more epic, though I'm not sure I could explain why. Maybe because there are different ways to get to the end, some more impressive than others? But I don't think it's a bad thing at all, as I appreciated overall the different branching path and the interesting adventures that they offered. Nothing like Ian's preceding book where branching off the main path meant dozing off to death.
Speak in extremes, it will save you time.