Post by greenspine on May 2, 2014 16:52:48 GMT
From TUFFF
daikoku said:
I've just finished playing KoD after digging out my collection from storage.
I'm struggling with balancing the need to face the Beast Men's army in 6 or fewer days with acquiring the Shadowbane sword from the Cairns of Dunar - I need all the help I can get to increase attack strength/damage for the final battles at Caer Skaal!
masterchief said:
Hi, and welcome to the Unofficial Forums!
Knights of Doom is a great book with a great atmosphere, but it's certainly not easy is it? You're right, the timing can be crucial and sometimes doing something can just leave you that one day short of what you need to get there in time....
daikoko said:
I actually think it's impossible to reconcile the two! Happy to be proved wrong of course...
*************SPOILER ALERT!! - IF YOU DON'T WANT TO KNOW THE RESULT, LOOK AWAY NOW *****************
I really like Knights of Doom, but it does feel much harder than some of the earlier books, especially the showdown at the end. Not got tree sap? You die. Not got the Ironbane? You die. Not got the elf-spear? You die. Not met Connor? You die. Not found the words of power? You die. Plus all the skill, stamina, honour and the double luck test that all have to be passed, or else...that's right: you die.
I got absolutely mauled by the Elite Chaos Knights as well, and had just 1 stamina point left at the end, even with the magic dwarven chainmail that reduced damage by 1 point.
Still a good book though IMHO.
masterchief said:
Yes. I posted a huge 'difficulty review' of it on the official forums... It's hard alright. I know the frustration you feel!
sunil060902 said:
I read (as opposed to played!) this for the first time in many years a couple of weeks ago - and I actually quite liked it. Yes you need lots of stuff, but they weren't too difficult to find - um with a little bit of "save-gaming" if you know what I mean

masterchief said:
I have posted a question to Jon about whether this book will see the light of day as part of the Wizard Series 2 reprints here. All comments have to be approved, so it isn't there yet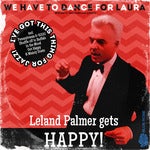 Good. I hope it does. The more there is, the better.
masterchief said:
The question is up, let's see if Jon himself can shed any light on the matter. It's something that's been puzzling me for a while...
masterchief said:
Jon has taken time out to answer my query; his reply can be found
here
.
Cheers Jon!
smile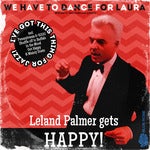 Nice, well done. The way I understand it, is that even though there are no plans for now, there's still might be a chance. If they went so far as to consider it, it still makes sense that if they ever want to re-publish an old title, this one would be the first to be considered.
Who knows?
Of course, it will still be a while, if they only do this at the end of this second series...