Post by thealmightymudworm on Oct 13, 2013 23:17:12 GMT
From TUFFF...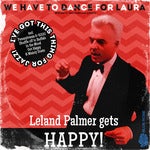 Okay, this one I made some interesting observation in comparison with my original french edition... but more on that later. First a quick review.
I always loved Kharé. This one oozes atmosphere. The seedy town seems to breath, especially due to the amazing artwork by John Blanche. His streets, the architecture of all the crooked houses makes it seems so believable that I could just walk inside the picture and down the road without blinking twice. Well, you know, nearly.
It's a hard book - doubtful that you'd be beating it on your first try - but not hair-pulling hard. It's mostly fair and finding the right way should only take a few tries. Making it to the end with the right rolls and stats is another matter, I guess, but still.
I always thought the original cover was amazing. What a disturbing creature. It's right up there with the Bloodbeast for me. For the originality, for the way it's strike the imagination... The new cover for Wizard is okay. It's well done, plenty disgusting, with a right "sewer" feel. But it lacks the weirdness of the original, the balance of colours, the spookiness. The new Slime Eater is just a fat, bloated, Elvis wannabe.
Now for my observations... My french edition, La cité des pièges (City of traps), got all it's illustrations on the right side this time (not mirrored), but looking at those, it's obvious that the illustrations in the more recent Wizard edition are way darker (contrary to Shamutanti where they were paler...) masking a lot of the fine details. Take the Mantis Man for instance. In my french edition you can see him clearly smile in a diabolical fashion... not so in the Wizard edition. His facial traits are almost completely obscures. Now... that's minor.
Another minor thing but funny nonetheless: in the french edition there is a mistake when you fight the Slime Eater (him again!). In the original, he is Skill 7, Stamina 11. In my french edition, probably due to a printing error, he is Skill 7, Stamina 1. A real push-over! Even funnier in that context is the way you are ask if you'd rather use magic againt it than fight it. Anyone playing the french edition would just laugh at this notion!! Why waste a spell against the guy when I can just kick him in the balls and leave him dead?
Now something far more interesting, that I have kept for last: While there are some illustrations missings from the french edition, the most important being the North Gate at the end, there is also one missing from the Wizard edition, that my french one's got! Now that is the first time that I ever notice something like this...

The illustration in question is for section 56 and is set in a gambling-type place, with people playing dice and other casino-style game.

Now, I can confirm that this illustration is missing from my Wizard edition, but what I'd like to know is if anyone of you can tell me if it's missing or not from an original Puffin edition. As I'm sure a few of you guys got that edition, it would be nice if you could look it up.

My guess is that it's only missing from the Wizard edition.
Speak in extremes, it will save you time.