Post by thealmightymudworm on Oct 13, 2013 23:58:24 GMT
From TUFFF...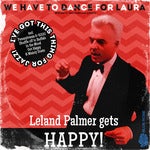 Well well well let's write this up before I go back to the stone age!

I'm so motivated I must be right out of a Dilbert strip!
Les sept serpents, as it is called in French, was the one I had the least interest in when I was a young lad; must have been a cover thing. And I think, if I'm not a victim of my faulty memory, that it was the last one that I acquired. It's certainly in fine shape, almost unread (but the adventure sheet tells me otherwise). So for awhile, it had an aura of mystery about it, like, exactly what happened between Kharé and Mampang?
Well now I know, having played it thoroughly recently. Depending on how you fare with the titular serpents, the book can either be a bit on the dull side, similar to Shamutanti, or full of epic goodness like the Crown of Kings... But I'm getting ahead of myself.
First, cover comparison time. I'm going to be a bit sacrilegious here and say that I prefer the new Mel Grant cover a bit more than the one by John Blanche. The Blanche one is fine, don't get me wrong, but between Fenestra and the Seven Serpents, I think our snake buddies are more appropriate. Plus they look real good with a simple presentation.
Inside: Blanche's illustrations are a mixture of awesome and not so awesome but I like his style most of the time. I like how he makes his illustrations looks like sculptures. That's texture. In my French edition, the illustrations are once again mirrored. Don't know why. The brightness seems at the same level, though, for once.

Funny observation, in that same French edition, there is, above section 377, a small illustration importation. There is a sword that does not belong there. I believe it's from the Lone Wolf series, done by Gary Chalk or very close to his style. Now, why it's there, I have no clue. It's not as if there wasn't a good sword illustration made by Blanche in the very same book...
So, story-wise, Seven Serpents is going to be quite the ordinary, perhaps even a dull trek through the vast emptiness if you don't meet lots of snakes. But if you do so, you might end-up penalized so why not set your goal high? Going for the big seven offers a thrilling story full of exciting encounters. Having the serpent's ring and knowledge of their weaknesses makes it even more thrilling.
Okay, I know I'm ranting here, but take the Earth Serpent encounter, that's just amazing the way it evolves. The way the Moon Serpents snuff the light? The sudden bursting-through of the Air Serpent? The Time Serpent's hypnotizing head movement? ...that I imagine somehow similar to the giant baby's head movement at the end of Eraserhead? Terrifying.
On the other hand if you do go for the big seven, expect the book to become very hard. Going through it alive is hard enough, but finding the snakes and succeeding is almost impossible. Well, not for veteran, perhaps, but any newcomers expecting to get through with a major success must anticipate having their hopes utterly crush. I don't believe it's possible to go through the book without making a fatal mistake, a mistake that's going to make Mampang a lot harder
.
...but that's part of the fun, of course.
Well that's all I can think of right now. See you in Low Xamen very soon!
Speak in extremes, it will save you time.