Post by thealmightymudworm on Oct 14, 2013 14:49:23 GMT
From TUFFF...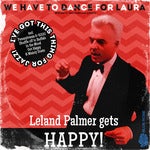 This I've known for a while, now. Being a fan of Deathtrap Dungeon in my youth, I made sure to pick this book as soon as possible. I presume just reading the title was enough to tell me it was a sequel of sort to one of my favourite gamebooks, so it was really a no-brainer.
L'épreuve des champions... even young I thought, even though I enjoy this book, something is missing. Back then, I assumed it had something to do with the size of the book, very thin, with space wasted on gladitorial games. Those games were nice but seemed to take away from the dungeon itself, passages and rooms perhaps, traps, creatures... For my younger self, the more time I spent roaming the dark corridors of death, the better.
Nowadays I think it's a bit more than this. Sure if the book had more sections, or at the very least more text, it might help. But not exactly the way I once expected. See, the dungeon itself ain't that bad. It's hard as hell (as it should be, I guess) and a bit redundant (but then again, it's a sequel, usually aim at people who want more of the same), but still fun, and with a few original parts. No, nowadays what I think is missing is atmosphere. From the text and from the illos. Iain McCaig's illos for Deathtrap Dungeon were dark and atmospheric, dirty, full of textures. You could never quite tell what the walls were made of. It was oppressing. Rooms looked dangerous everywhere you look. Just stepping on the wrong stone looked like it could doom you. On the other hand, while Brian Williams illos are awesome in their own rights, they are much too clean, much too tidy. All the passageways and rooms looks man-made with clean bricks. Floors have been swept clean of any nastiness. Corridors are regular affairs. I knew Baron Sukumvit modified his dungeon, but I didn't knew he went to such extreme as hiring an army of maids to keep everything clean. Clean is not scary. Regularity and order is not confusing (which is not what you want to achieve in such a trial).
But Williams isn't to blame for everything. Livingstone is also to blame by adding to the illos with his lack of descriptive narrative. I don't know if it was his intention on keeping everything brief, but everything is just too brief here. You never walk along a corridor in this book; instead you always reach a junction, a door, or some gizmo. Doors are described briefly, surroundings even more briefly. Rooms are mostly empty affairs with one thing sticking in the middle. Deathtrap was oozing with atmosphere; earthen walls dripped around you; it was smelly; the floor could get rock hard or muddy underneath your feet. You actually walked underneath light crystals and got the feeling of being entombed alive. Not so in Trial. Nothing much is said about where you stand. All the locations seems really close by and everything is left to your imagination. Or in this case, left to the illos complementing the text. And those illos are so damn neat.
I kind of like the new cover by Martin Mckenna. I think it's very good, though a bit redundant with Williams illos inside, which was already well done. At the very least, the original cover tried for something different and is an important part of the main setting.
Still, for all it's flaws, it's a fun book to read; especially for those who enjoyed Deathtrap in the first place. Though I would say that it might get tedious near the end of the dungeon, when it start doing it's bottle-neck thing and falls into a special brand of frustration. Suffice to say that this book is far from fair!
I'd add, as a bit of trivia info, that again, the french version is full of missing illos. I counted 6 at the very least. Some great missing: The Eastern Warlord and the Liche Queen.
Speak in extremes, it will save you time.