Post by thealmightymudworm on Oct 14, 2013 23:28:37 GMT
From TUFFF...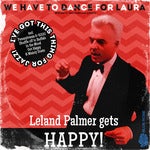 And here at last is the mammoth Crown of Kings.
This is a deceptive book in more ways than one. In La couronne des rois, as expected, you are going after the Archmage at Mampang, vying for the crown of kings. But you won't be spending too much time in Mampang. Oh sure, a large part of the book takes place there, but what I meant to say is: It does not feel big. Not the way, at the very least, it is presented throughout the series.
As usual, great illustrations by John Blanche and I'll give once again his cover the edge over the new one. The one by Mel Grant is well done, but who is that Archmage on the cover? I've never met a green, enraged Bruce Banner-type Archmage anywhere. Was it a choice of spell I missed? So, while the new cover is cool by itself, it's hardly on topic. At least you can't go wrong with John Blanche vision, which is aligned with Steve Jackson's own.
Apart for one illustration which was mirrored in my French edition (the extremely weak Orc-like creature), all the rest was okay. The Wizard edition was darker, but overall, this time, contrary to Kharé, I felt the darkness served better the illustrations. The old beggar woman is particularly stunning, looking as though it's been chipped out of a huge wooden block.
So Mampang is small? Not really. After all, it's a fortress, not a city like Kharé. It's purpose is more focus on defending the Archmage, not on offering living quarters to a bunch of misfits. From that perspective, it's ok. But after a long trek through the mountains, with more than one treacherous path, reaching Mampang and seeing it's magnitude, you would think there's a whole world still ahead of you. Not quite so.
Passing through the Throben doors is a rather quick affair. It's very dangerous, but you either fail or go through. There are some spots inside that seems crowded, like the interior courtyard, but otherwise it is kept pretty simple. Once you are done with the Throben doors, you're up to see the Archmage!
Of course, it does not end that way. If it ended that way, it would be a disappointing ending to an otherwise rather fantastic series. Because when you think you've reached the end, you have not. It's full of twists and turns, of unforeseen events. And that's where the story becomes epic, dare I say, legendary. Perhaps too epic for the poor adventurer who might find himself brought back suddenly to book 1...
And I don't want to spoil the fun too much for the rare few who haven't read the book yet (or who knows? This board could get some fresh new faces! It's a possibility), but it's a shame the God-Headed Hydra encounter is not mandatory. This little set-piece is simply brilliant, tying in perfectly with Book 3 and just giving that much more epicness to the whole ordeal. Of course, it's possible of not knowing what the Hydra represent, of not stumbling on that piece of information in book 3, but still, if you do, what a great story angle to experience. But enough ranting.
It's always been known to vets that Ian Livingstone was overall more interested in telling stories while Steve Jackson was more interested in pushing the gaming content of gamebooks in new directions, willing to try new stuff. Well, as a general consensus.
But with Sorcery!, Jackson proves that, not only he is able to push gameplay forward, he is also very much capable of delivering some epic stories as well.
Thank you Steve!
Speak in extremes, it will save you time.