Post by thealmightymudworm on Oct 17, 2013 15:39:23 GMT
From TUFFF...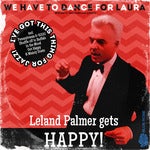 I own a French version of this book though I've never played it, let me explain: It was a leftover, unclaimed copy brought by an unknown person to my last job. So it was left there, in the employees "lounge" (or rathole would be a better adjective) and when we lost the contract to the place (it was a security job), I claim it as my own instead of seeing it go to the garbage.


I'm a big softie, I know.


So, even though I felt no urge to play this book I brought it home, and ended up never playing it since I instead started gathering the original versions of all the FF, and now this, reading it all in order. So there I am.
 

I must say, no wonder why I didn't want to read it, with such a cheesy cover. The cover, and one of the subject matter of the book, Giant Robots battling Dinosaurs, really dates it to the middle of the eighties, when Transformers was all the rage (and a hint of UFO Robo Grendizer, perhaps?) and Dinosaurs, well... since when Dinosaurs are not a hit with young boys? Or so Steve Jackson must have thought as he planned a book that could possibly not fail for the targeted readers. Except that such a niche book ages poorly, both in concept and story, and we are left with questions that shouldn't matter like: Why are Terrestrial Dinosaurs found on another planet? Doesn't evolution itself would negate such a phenomenon?
 

Moving on. Inside illos by Gary Mayes are mostly okay, but of course, art being very subjective, his style does not suit my taste. Too busy, too much straight lines... some interesting robots but most of them bland rip-off of Autobots ...and that fat Tyrannosaurus. Damn.
 

Jackson here blends together his previous vision of Scorpion Swamp and Demons of the Deep; the gameplay is pretty much free-roaming style à la Scorpion while the story is more focus like Demons. But it's not much of a story. It's not a complete bust but it's pretty much oversimplified (x bad guys are invading my country!) which pretty much ensure clichés (I'm the only one who can save the world from x bad guys!). Throw in elements of robots and dinosaurs and it's pretty much geek heaven. Oh wait... Too bad it's missing the scantily clad ladies... but there should be a few lying around... mwahaha!
 

The fact that it's free-roaming also makes the atmosphere of the book suffer. And really, with a cliché story all that's left to salvage it is atmosphere (and gameplay, but I'm not going into that territory). Here, it's lacking most of the time, especially in the non-organic way of moving around, just popping in a new city, always going to the same point to pick a new choice, like you are some plastic piece on a gameboard, and not a hero travelling through the world's elements. You just don't feel anything, and because of this, it's hard getting into the book. It doesn't mean I didn't enjoy it, in a casual way, but I'm not sure the author was going for casual.
 

At the very least, there were some interesting set-pieces, some interesting robots and not as much Dinosaurs as I anticipated. You know, you get what you can from what you got. And three different endings, which should make replaying the book less of a chore, perhaps...
Speak in extremes, it will save you time.