Post by thealmightymudworm on Oct 20, 2013 22:46:58 GMT
From TUFFF...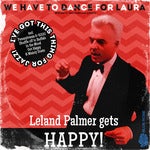 Another book I never got when I was young. No special reasons why, except probably that I had to make a choice, once more, because otherwise this book is right up my fantasy alley. The cover ain't bad looking, if a little too brownish/beige for my taste (on my tattered used-book cover the Golem is nearly hard to discern...) and inside illos are once more superb work from the talented Russ Nicholson. What's not to like?
Well... First and foremost I did liked the book, indeed. I really did enjoy it. But it made me raise a few eyebrows on my face, about half a dozen, I believe, sometimes all at once. Some of the problems have already been pointed out by members of this board: like the unfair difficulty of the book, a somewhat recurring problem in the FF world. The main path is very narrow with many important items to pick up, and while the shopping list is not as severe as a Livingstone book, like say, Trial of Champions, the chances of missing some important items, like the Orb, or dying while trying to obtain one, like the one hidden in the mine, are way too high. There's no brain-twisting puzzle like in Rebel Planet, luckily, because with those odds the chances of success are already low as it is. And even though there's no Deus Ex Machina intervention like in RP, there are still moments that are absolutely implausible or cruel, like the aformentioned Orb. Really, a clue could have been nice, instead of relying on some unrelated action and a bit of luck.
I'm not sure if author Robin Waterfield was going for laziness or cruelty when he devised that part of the book.
Story-wise, even though it makes sense plot-wise it's still absolutely baffling on how a King would just go on an adventure like that. No bodyguards, no guides, no special equipments (certainly no kingly equipments beside that all important hat), no god-damn gold pieces. Seriously? It's a big wtf right there if you ask me. But beside that, I did enjoy the story, the set-pieces and the more or less predictable plot-twist. I did thought that the end felt rushed and anti-climactic after all the dangerous trek through the wildlands beforehand. Morgana's lair is very small and the all so important Golems are not very present except for one quick scene that will either spell quick doom for you or an easy victory. With such a cover, I expected to meet quite a few in battle...

Plus, I understand the need for secrecy as to not spoil the ending and its mysterious guest, but it could have use a bit more development, frankly. I didn't thought an ending could be shorter than the one for Space Assassin, but this one is. After all the hard work, getting such an ending is a bit like getting a bunch of apples on Halloween, who wants that? I'd like to feel good, please!
Speak in extremes, it will save you time.